The Good Samaritan Donkey Sanctuary rescues donkeys from ill treatment or neglect.
Located in NSW's Hunter Valley, the Sanctuary covers 300 acres and cares for up to 130 donkeys.
Each donkey needs approximately $1,250 of sponsorship per year. However, partial sponsorships are also available.
When you sponsor a donkey, you get:
Join the sponsorship program today and watch as your generosity helps a donkey thrive. Reminding us that even the smallest actions can create immense ripples of positivity and change.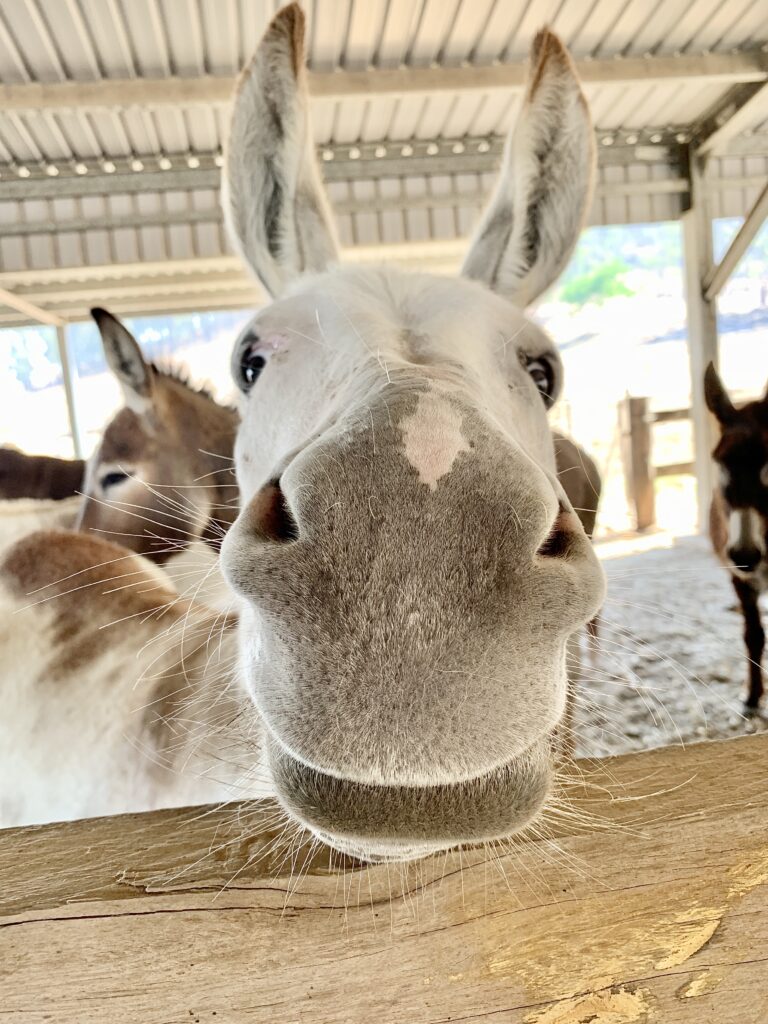 Thank You For Looking After Me
Sponsoring a donkey is a remarkable way to forge a profound connection with these incredible beings and play an integral role in their journey to recovery.
By becoming a sponsor, you provide vital support that directly contributes to the donkey's care, medical needs, nourishment, and overall well-being.
Your commitment goes beyond financial assistance; it symbolises a bond of compassion that uplifts spirits and offers second chances.
Little May-May came into the world at the Sanctuary on 12 August,...
Marshall came to the Sanctuary in May 2022 through a remarkable rescue...
Little Baz was born at the Sanctuary on 29 May, 2019. Little...
Lady Finale is a cherished resident of the Sanctuary, who found her...
Meet Izzadore, affectionately known as Izzy, who came to the Sanctuary in...
Miss Genevieve, a cherished resident of the Sanctuary, embarked on a new...