Good Samaritan Donkey Sanctuary
Rescue and
Rehabilitation
Love and shelter for donkeys since 1972
As we are non-profit and get no government assistance, we rely on the generosity of supporters like you to continue our lifesaving work. By making a donation, you contribute to the ongoing care, medical treatment, and overall well being of our rescued donkeys.
The Good Samaritan Donkey Sanctuary (GSDS) rescues donkeys from ill treatment or neglect. Located in NSW's Hunter Valley, the Sanctuary covers 300 acres and cares for up to 130 donkeys.
Some of those in our care have been surrendered by owners no longer able to look after them but, sadly, most have suffered great abuse and neglect.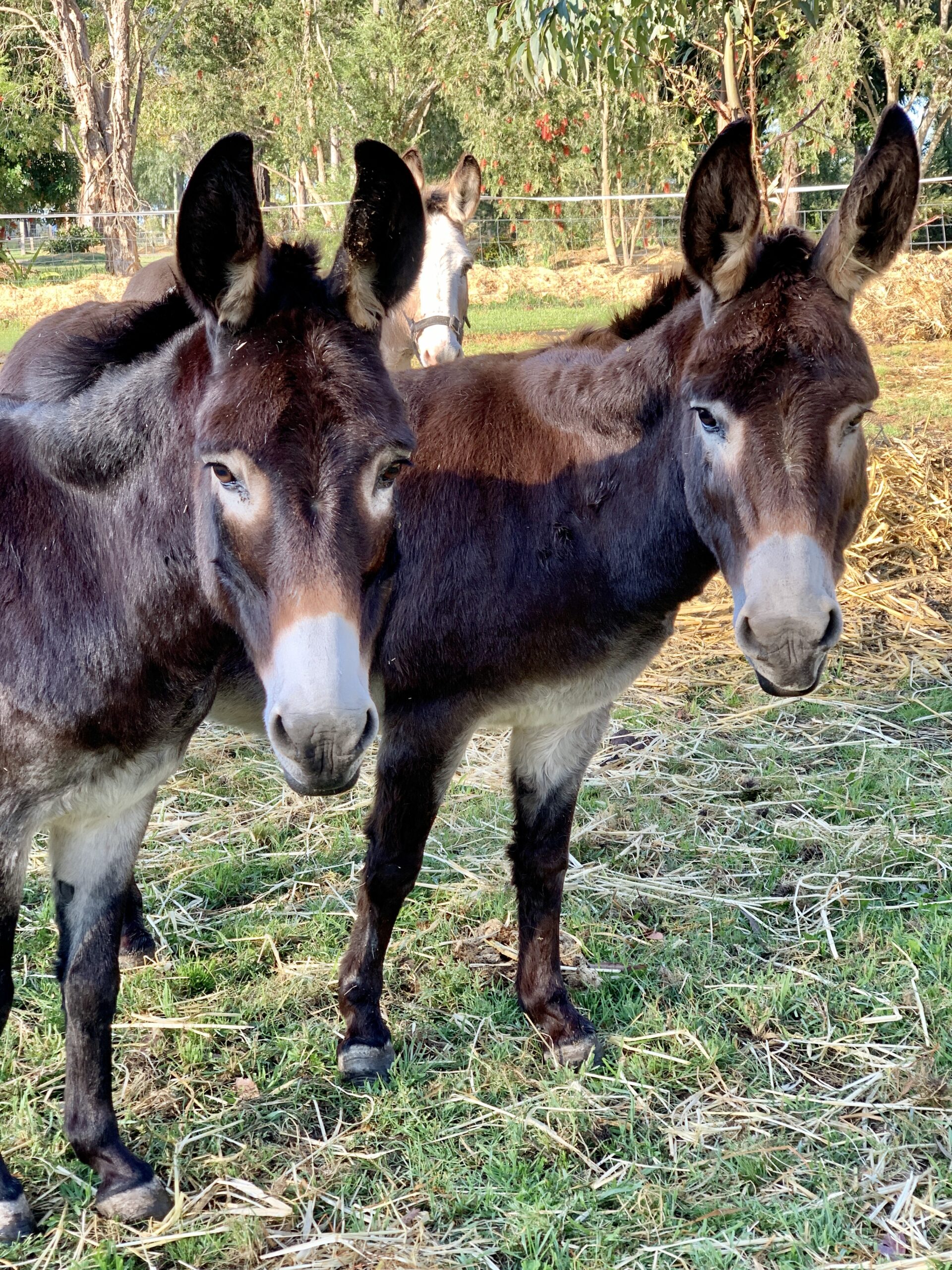 As Australia's first sanctuary, GSDS has been rescuing, rehabilitating, and rehoming donkeys since 1990. We are non-profit, receive no government funding, and are dependent upon our donkey-loving volunteers.
Donkeys are large animals and need a lot of everything, including attention. We are always looking for more like-minded people to help with the daily workload.
Throughout the year, we get many enquiries about our donkeys' needs and our Sanctuary's Wish List. To address this, we've curated a list of essentials that we consistently use, as well as a few items that would make our daily tasks smoother.
Visit our Wish List page to view the full list.
Our current horse float has served us well over the past 20...
We rely on essential oils for various purposes. One of the primary...
Plastic tubs with lids serve multiple purposes, from storing essential first aid...
MyGivingCircle is a social enterprise committed to helping charities, not-for-profits, and community groups.  To receive a grant, a charity must have a minimum of 2,000 votes.  By voting for Good Samaritan Donkey Sanctuary Incorporated, you give us a chance of receiving one of these grants. 

Thank You for Looking After Me
Sponsoring a donkey is a remarkable way to forge a profound connection with these incredible beings and play an integral role in their journey to recovery.
When you sponsor a donkey, you get:
By becoming a Good Samaritan Donkey Sanctuary sponsor, you provide vital support that directly contributes to the donkey's care, medical needs, nourishment, and overall wellbeing.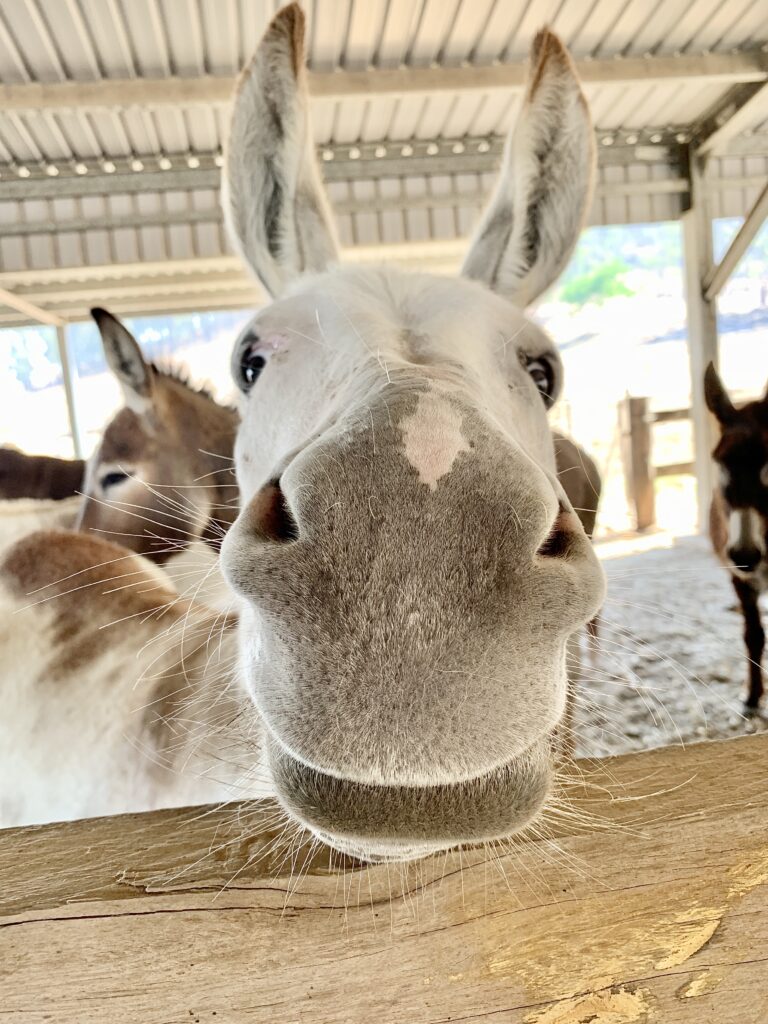 We prioritise the safety and well being of our beloved donkeys. Because every donkey here deserves the best care and attention possible, open days are scheduled in advance. 
Upcoming open days and bus tours are listed below.
Unfortunately, we are unable to host visits and tours at this time. Watch this space to see when we open to the public again.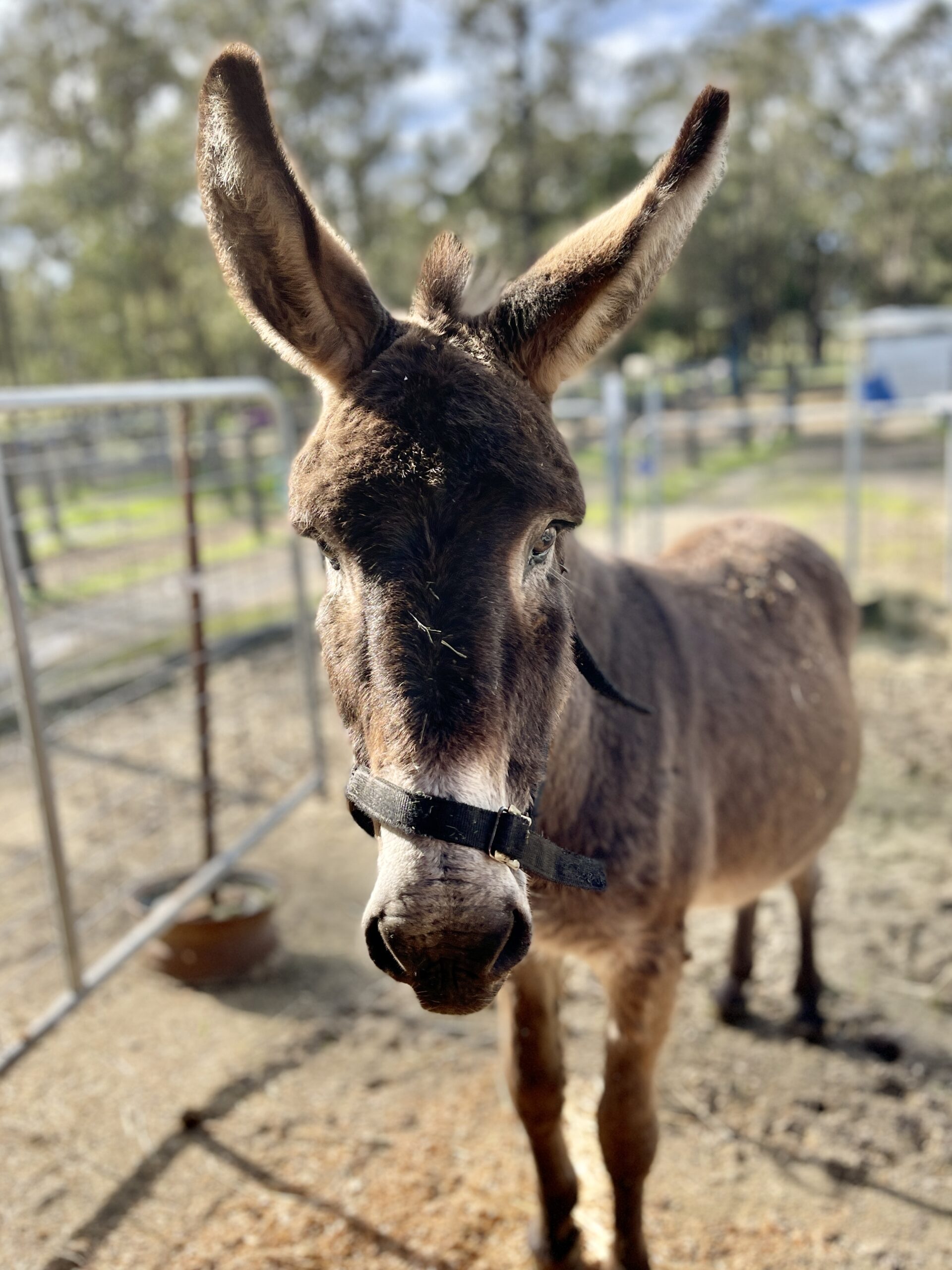 Marshall came to the Sanctuary in May 2022 through a remarkable rescue effort. The call for help came from new landowners who had inherited a donkey along with their property, but were eager to part ways with him. What followed was a challenging 700km round trip journey to bring him to safety.
When we arrived to rescue Marshall, we were met with a daunting task. Marshall had spent decades as an unwanted presence, originally purchased as a joke about 25 years ago. There was little information to guide his rescue, only the knowledge that he wouldn't come easily and that the Sanctuary was his last hope.
Learn more about Marshall's story by clicking the Sponsor Marshall button below.
Now We Can Begin Their Rehabilitation
Little Baz loves Levi as a companion and he's also just the...
Donkeys Come, so do Their Friends
When a donkey has a mate, we have to find room for...
Sanctuary is Bigger Than Many Think
Learn more about how we care for the donkeys and how essential...